Dental Excellence & Compassionate Care
Enjoy the Benefits of a Healthier Smile
Your Fort Collins Dental Office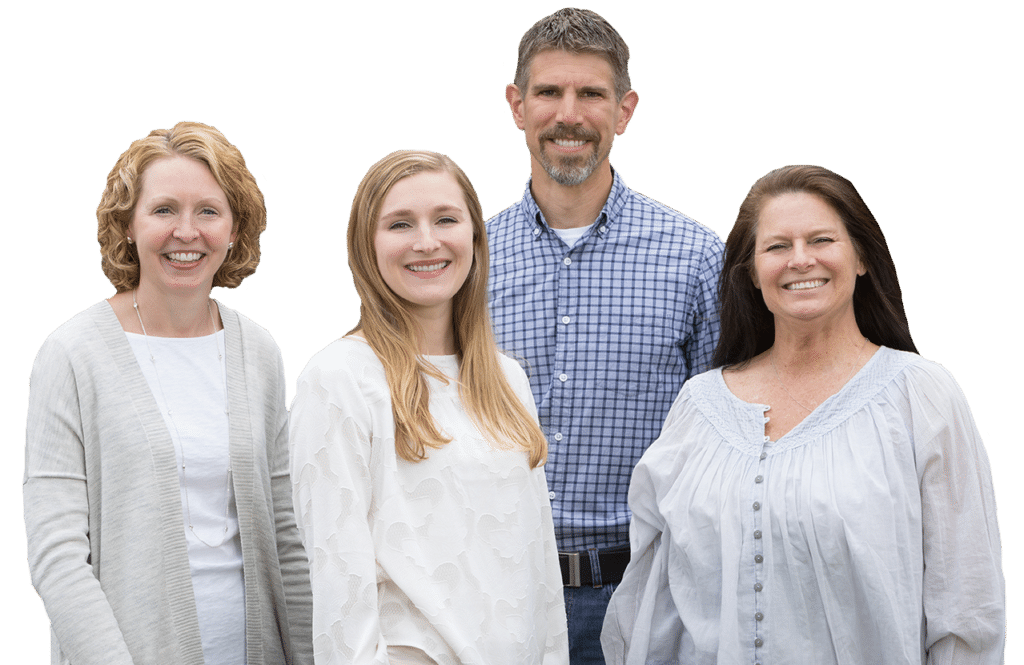 "So glad that my husband and I have Dr. Gray and his staff for our dental care. We have been under Dr. Gray's care for minor and not-so-minor procedures for the past 2 years and have been very happy with the excellent, up-to-date dentistry and compassionate care. Dr. Gray's friendly and efficient office staff and dental assistants contribute to our confidence in what has been outstanding dental care." - Anna P.
"I am really happy I found Poudre Valley Family Dental. Dr. Gray is an awesome dentist! He is very knowledgeable and will answer any questions you have. I always feel confident that I will be taken care of in the best way.If you are looking for a dental office where everyone works together to provide the best dental experience possible, I highly recommend Poudre Valley Family Dental!" - Suzette K.
"I can't say enough about Dr Gray and his staff. They are all so kind and caring. I get anxiety when having to have work done and they always make me feel at ease. Whenever I call for something I feel is urgent they always get me in right away. I would highly recommend Dr Gray and his staff if you are searching for a new Dentist. YOU WILL NOT BE DISAPPOINTED." - Paula H.
Check out our smile gallery, and read what our patients have to say about their experience at Poudre Valley Family Dental.
General and Aesthetic Dentistry in Fort Collins, Colorado
Welcome to the dental office of Dr. Richard Gray! We're so glad you've found us. Our team is proud to serve patients in Ft. Collins, Colorado, as well as the neighboring communities of Masonville, Ault, Eaton, Timnath, Loveland, Windsor, Wellington, Cheyenne, and Laramie.
Why We're Here
We believe everyone's life has purpose and direction, and we believe that your teeth shouldn't hold you back from whatever you want to do. Our purpose is to help you achieve yours!
We believe that dentistry improves people's lives every day by: Providing a smile that gives you confidence and makes you feel good
Improving your systemic health
Keeping you comfortable and able to eat the foods you love
Preventing pain and emergency situations that disrupt your life
AND, we actually believe that visiting the dentist CAN be an enjoyable experience
Enjoy the Benefits of a Healthier Smile
A healthy mouth improves your appearance, increases your self-confidence, keeps you free from pain and emergencies, and contributes to your overall systemic health. We'll provide the tools and information you need to keep your teeth and gums healthy and allow you to make informed decisions about your dental care. Our conservative approach to dentistry includes both preventive and therapeutic treatments to address existing conditions and prevent problems in the future.
Dental Excellence, Compassionate Care
Our entire team is committed to providing comprehensive, high-quality dental care in a relaxed, respectful, and compassionate environment.
We believe it's absolutely possible to provide both excellent quality and outstanding value. We don't take shortcuts with the materials we use or the services we provide. Our restorations are crafted by a lab located here in the U.S. that uses brand name materials. This means a more durable, longer lasting restoration that looks beautiful and provides you with the protection you deserve.
We are happy to file insurance claims with any insurance company as a courtesy to our patients. If you don't have insurance or the service you need isn't covered, we'll work with you. We can make in-office financial arrangements. Many people delay necessary care because they are worried about fitting the costs of care into their budgets. We want to make sure you can get the treatment you need when you need it, so talk to us if you have any concerns.