Invisalign Services in Fort Collins, CO
A Straighter Smile Is Within Reach
Straighten your teeth discreetly and enjoy your favorites foods with Invisalign treatment.
Invisalign in Fort Collins, CO
Most people have heard of Invisalign treatment as an alternative to traditional braces with metal brackets and wires. Invisalign treatment began as a revolutionary concept and has stood the tests of time and clinical success for over 6 million patients. There are now numerous copycat systems, but none has the time-tested standard of success we have seen with Invisalign.
If you'd like to gain some confidence, make your smile more beautiful, and help your teeth last longer by limiting harmful forces, call our Fort Collins dental office to schedule a consultation for Invisalign treatment. Dr. Richard Gray stays at the forefront of dental technology and treatments and believes in giving personal, compassionate attention to every patient.
What is Invisalign treatment?
Invisalign straightens teeth using invisible, removable aligners that apply constant, gentle force. The comfortable, smooth plastic of the aligners and the ability to remove them when eating, brushing, and flossing make Invisalign a popular choice for busy adults and older teenagers.
When you see Dr. Richard Gray for an Invisalign consultation, he will create an individualized treatment plan for you that includes wearing a series of Invisalign clear aligners. Every couple of weeks, you will replace your current aligner with a new one in the set to continue the straightening process. You will wear the aligners most of the time, 22 to 24 hours per day.
Invisalign clear aligners fit snugly over your teeth yet are completely transparent, giving you the ability to fix your smile without distracting and uncomfortable metal wires and brackets.
Why should I fix misaligned teeth?
Orthodontic treatment accomplishes more than just giving you a great-looking smile. Properly aligned teeth that align with the opposite jaw are far less likely to crack, chip, fracture, and wear.
Misaligned teeth are often subjected to harmful forces that cause damage and can acquire gum disease more easily. A misaligned bite or teeth can even cause difficulty with chewing and speaking.
Invisalign allows you to have a properly aligned bite and straight teeth while keeping your teeth clean, eating the foods you love, and avoiding the discomfort and appearance of brackets and wires!
When you visit Poudre Valley Family Dental for an Invisalign consultation, Dr. Richard Gray will thoroughly evaluate your oral health. He will determine whether you have any dental existing conditions that need addressing before starting Invisalign treatment.
For more preventive dentistry services, click here!
Make an Appointment
A healthier smile is just a click away!
What types of problems can Invisalign fix?
Invisalign treatment is the ideal way to address a wide variety of oral problems:
Invisalign is an effective treatment for straightening crowded front teeth. Properly aligned teeth have healthier gums because bacteria can't hide in hard-to-reach crevices.
Invisalign is an ideal way to move teeth back into place if you had orthodontics as a child and have noticed your teeth starting to drift and look crooked again.
A misaligned bite or teeth can cause wear or chips on your teeth, headaches, tooth decay, TMJ disorder, and gum disease. Fixing teeth and bite misalignment improves your appearance and your health!
Wide gaps in your teeth can not only be embarrassing but can contribute to teeth and gum problems. Invisalign closes gaps so your smile looks flawless.
Who is Invisalign for?
Advancements in Invisalign technology make it the perfect choice for fixing most smile imperfections discreetly. The aesthetic effects of a straighter smile can have a big effect on how you feel in social situations, work meetings, or when posing for a photo.
Many adults find that their previous orthodontic work has shifted, resulting in misaligned or gapped teeth. Or maybe you've never had braces and feel it's time to prioritize your teeth and smile. No matter what caused your dental issue, a straighter smile can even improve your overall health.
Since following a set schedule of changing the aligners is critical to the success of Invisalign treatment, the best candidates are typically adults and older teens. To learn if you're a good candidate for Invisalign, call our Fort Collins dental office at (970) 221-3020 to arrange a consultation with Dr. Richard Gray.
How is Invisalign different from other orthodontic options?
There's almost no comparison when it comes to Invisalign and traditional metal braces. The only significant similarity is that both orthodontic options will straighten your teeth!
Most adults aren't interested in wearing metal braces, and that's one reason why Invisalign is so popular. Here are more benefits of Invisalign:
Easily removable for eating, brushing, and flossing
Faster treatment time
More comfortable
Less frequent dental visits
Virtually invisible
Will Invisalign fit in with my lifestyle?
If you want to continue your regular activities, eat your favorite foods, and avoid uncomfortable wires and brackets, all while discreetly straightening your teeth, then Invisalign is for you!
With Invisalign, you can enjoy sports, eating out, social events, and any other activity without anyone knowing you're wearing orthodontics. There's no need to compromise your appearance and lifestyle to fix your smile – Invisalign treatment is invisible, convenient, and easy.
What can I expect with the Invisalign process?
When you visit Poudre Valley Family Dental for your Invisalign consultation, Dr. Gray will perform an exam and orthodontic evaluation, discuss your goals for treatment, and take photos and impressions of your teeth. Dr. Gray will then work with the technicians at Invisalign to develop a strategy to move your teeth in a way that is safe, effective, and will provide the desired outcome.
When the Invisalign trays arrive at our dental office, you will have another appointment to review instructions and will receive your initial aligner sets. You will wear each aligner 24 hours a day for two weeks and then start the next aligner in the sequence. You will visit Dr. Gray every four to six weeks so that he can evaluate tooth movement and make any necessary adjustments if certain teeth are not moving as expected.
Does Invisalign work with other dental treatments?
During your consultation at our Fort Collins dental office, Dr. Gray will evaluate your existing dental work and treatments. If you have any dental crowns, bridges, veneers, or other treatments that may impact your Invisalign results, we will factor them into your treatment plan.
Sometimes it's best to have a particular dental treatment done before or after Invisalign treatment. Call our dental practice to schedule a consultation and we will work with you to develop your optimal, long-term treatment plan.
How do I take care of my aligners?
Caring for your Invisalign clear aligners is easy and works together with good dental hygiene. Here are a few tips to ensure success:
Brush your aligners every day with Invisalign's cleaning system or toothpaste and a toothbrush. Never expose your aligners to hot water.
To prevent staining from foods, brush your teeth before re-inserting your aligners.
If you lose or damage an aligner, let our dental office know right away so we can keep you on track with your treatment.
Will I need to wear a retainer after Invisalign treatment?
Dr. Gray usually recommends wearing a retainer when your Invisalign treatment is finished to protect your investment. Without a retainer, your teeth can naturally shift back into their original positions.
You may be able to wear your final Invisalign aligner as your retainer. Dr. Gray will discuss your retainer options with you when your treatment is finished.
Call Our Office to Schedule a Consultation
If you're ready to learn more about how to enhance your smile with Invisalign, call our Fort Collins, CO dental office today at (970) 221-3020. Dr. Richard Gray is committed to providing personal, expert Invisalign treatment and family dentistry for patients of all ages.
Meet our team
Dr. Gray is fortunate to work with an exceptional team. Every person at the office really cares about the well-being of our patients and is dedicated to treating each person with the respect and compassion they deserve.
Dental Education
Dr. Gray graduated from the University of Michigan Dental School. Before pursuing a career in dentistry, he completed a PhD in biochemistry and worked as a staff scientist at Vanderbilt University.
Dental Care Philosophy
Dr. Gray is sincerely dedicated to providing comprehensive, high-quality dental care with compassion and personal attention for every patient. He believes each patient is an individual and enjoys getting to know everyone who visits the office. He has participated in over 400 hours of continuing education since he came to Colorado. These courses include participation in the Dawson Academy, the Spear Institute, live patient courses, TMJ treatment, smile design, and many other topics that keep him at the forefront of advances in dental treatment.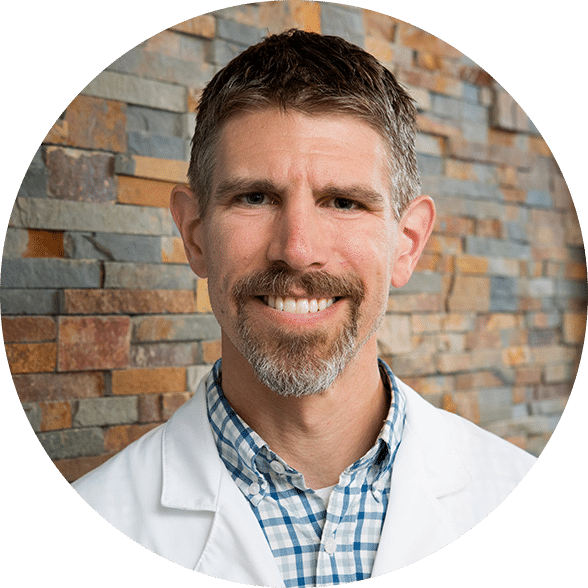 Dr. Richard Gray, DDS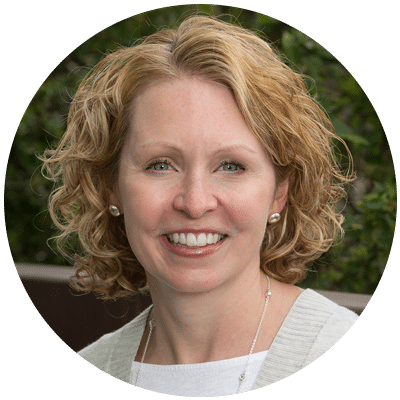 Jennifer
Office Manager/Front Office Coordinator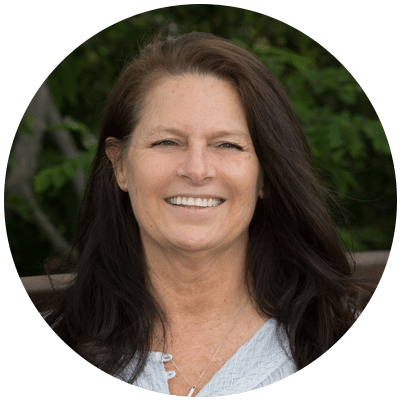 Valentine
Dental Assistant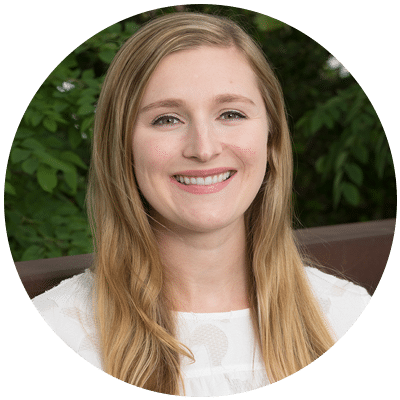 Claire
Dental Hygienist
Make an Appointment
A healthier smile is just a click away!
"Friendly, Professional, and Honest"
"Dr. Gray was friendly, professional, and honest. He didn't push unnecessary products or unnecessary procedures. He explained everything he was doing. And best of all: he actually told me prices (or price ranges) up front — no surprises. I've had a lot of bad dentists. Product pushers, unnecessary procedures, yellers, etc. This was different and a very positive experience."
– Neal K.
Dental Veneers Smile Gallery
Frequently Asked Questions about Invisalign
Invisalign